Caroline Parker - Family Therapist
Caroline is a qualified and accredited Systemic Psychotherapist (Family Therapist) with over 20 years experience of working with young people and their families. She is delighted to be part of Heads and Hearts. She holds a BA (Hons) degree from Leicester University and has further trained and worked as a Social Worker (Cardiff University) and Creative Arts Psychotherapist (Hertfordshire University). She is accredited to UKCP and HCP.

Caroline has worked in many different settings including Child and Adolescent Mental Health Services within the NHS, Social Care, private practice and facilitating group work in acute adult psychiatric settings.

Caroline is passionate about children and young peoples' emotional and psychological well-being. She considers that it is essential to listen to families, to understand what goals they want to set and to work collaboratively with them to achieve this.

Her training and experience enable her to offer a flexible and responsive approach that can be adapted to changing needs as therapy progresses.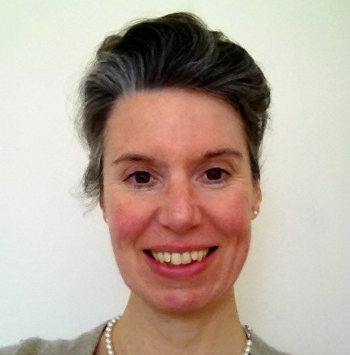 Research has shown that children, young people and their families can benefit from Family Therapy when they are faced with stressful circumstances and relationship problems. In a non- blaming environment, family therapy facilitates a space whereby each family member's view and understanding of a particular problem can be heard. This enables families to express and explore difficult thoughts and emotions safely, to understand the different views within families and for families to unlock their strengths and full potential.

It is often the case, that families encounter difficulties during stressful times of change such as during a separation, after a bereavement or during the adolescent stage of childhood. Families tell us that they feel 'stuck' in terms of how they communicate with one another and need to do something different but are unsure as to what this might be.

Family Therapy can address these issues by allowing some reflection on old family patterns and allowing families to recreate new ways of being with one another.

Caroline has a particular interest and experience in working with deliberate self-harm, low mood, divorce and separation issues and parenting challenges. She appreciates that considering therapy can be quite a daunting prospect and, without further obligation, would be very happy to discuss any further questions that you might have for her.