Joy Hunt - Occupational Therapist
My name is Joy Hunt and I am an Occupational Therapist registered with the health and care professions council (HCPC) and the British Association of OT (BAOT). I qualified from Southampton University in 2013 with BSc in OT.

My clinical experience for 3.5 years involved rotations covering acute medicine, elderly rehabilitation, trauma and orthopaedics, elective orthopaedics and general medicine. These settings developed and sharpened fundamental clinical and self-management skills, working under pressure in fast-paced environments whilst prioritising patient-centred outcomes. I gained experience in supervising junior therapists and students as well as delivering in-service training.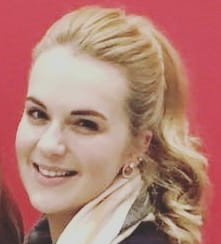 After completing core rotations as a junior and senior OT, I returned to education in 2016 to undertake a part-time Master's degree in OT. During this time I also transitioned to begin clinical work in paediatrics. I developed a special interest in sensory processing disorders and completed module one of the sensory integration therapy qualification. Whilst completing my postgraduate studies I also stepped into my first paediatric position where I helped establish and develop the OT role. I was based at an independent social, emotional and mental health (SEMH) school that was a specialist trauma-informed setting.

Upon the completion of my Master's in June 2018, I joined The O.T. Practice and work as an independent associate OT specialising in Paediatrics. I have significant experience in working with complex disabilities and learning difficulties, identifying individuals' barriers to learning. I have particular experience with developmental disorders, autism spectrum conditions and sensory processing disorders. Interventions can include one-to-one, group, whole-class and sensory-based interventions as well as family-centred practice.

I regularly contribute towards EHCP reviews, provide training to staff, run parent support groups and workshops. I have a passion for evidence-based practice and have developed my skills in the area of evaluating literature to ensure my practice is supported by the evidence base. I maintain a high level of commitment to professional development through regular supervision and attending relevant training courses.

I plan to complete further training in sensory-attachment intervention and a paediatric neurodevelopmental disorders course later this year to continue to develop my clinical expertise.